Tone |  Lean  | Strengthen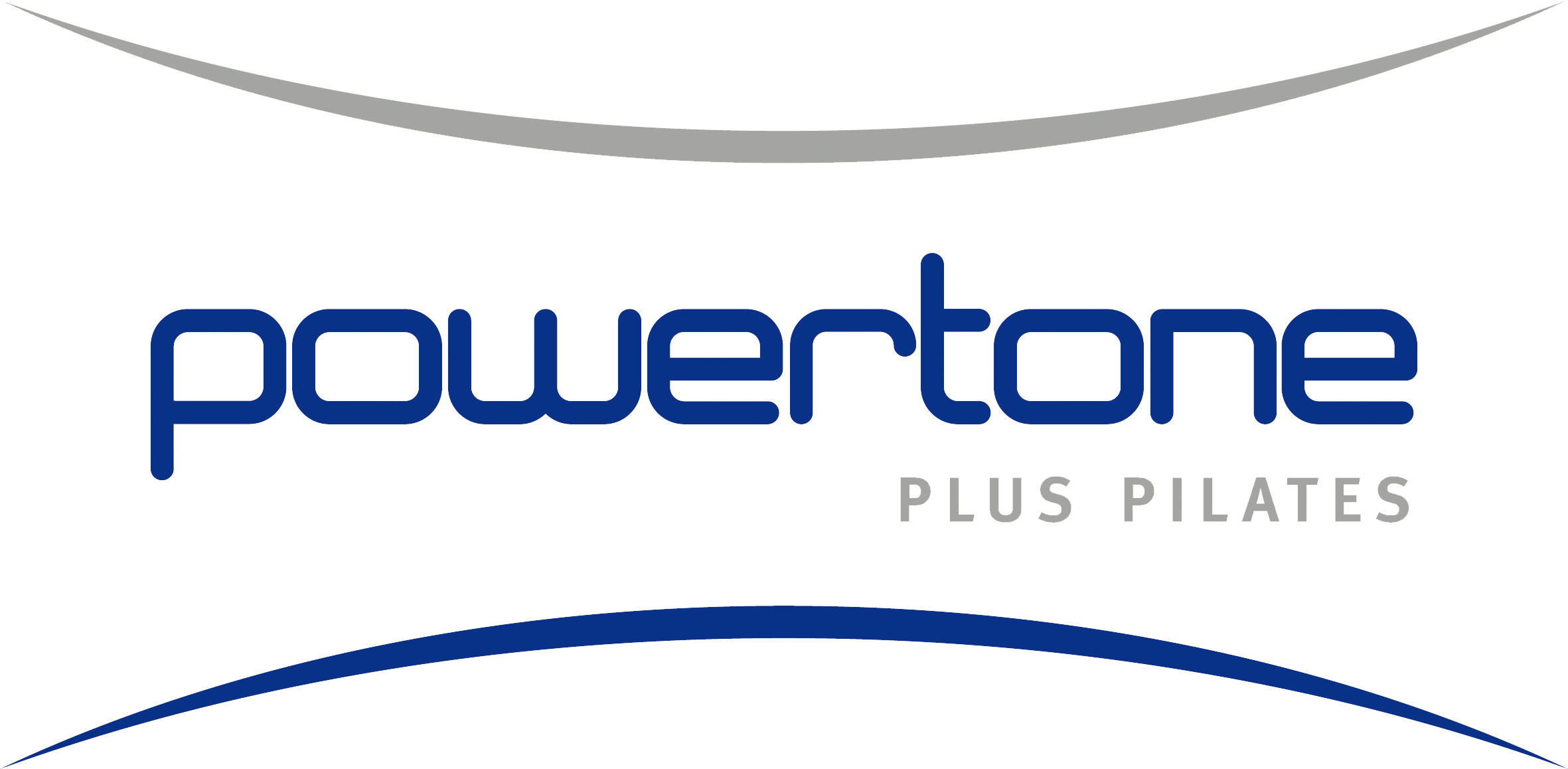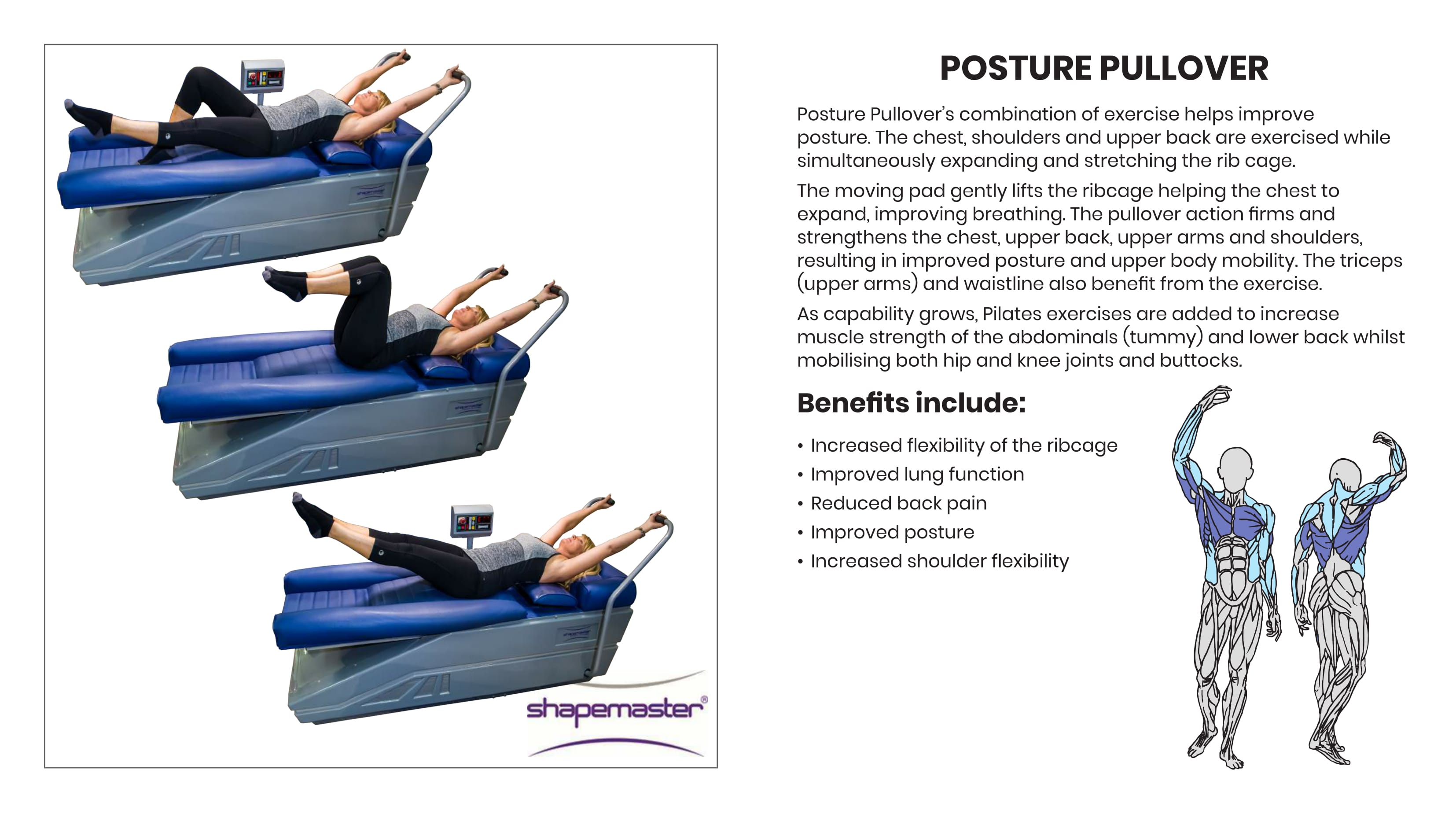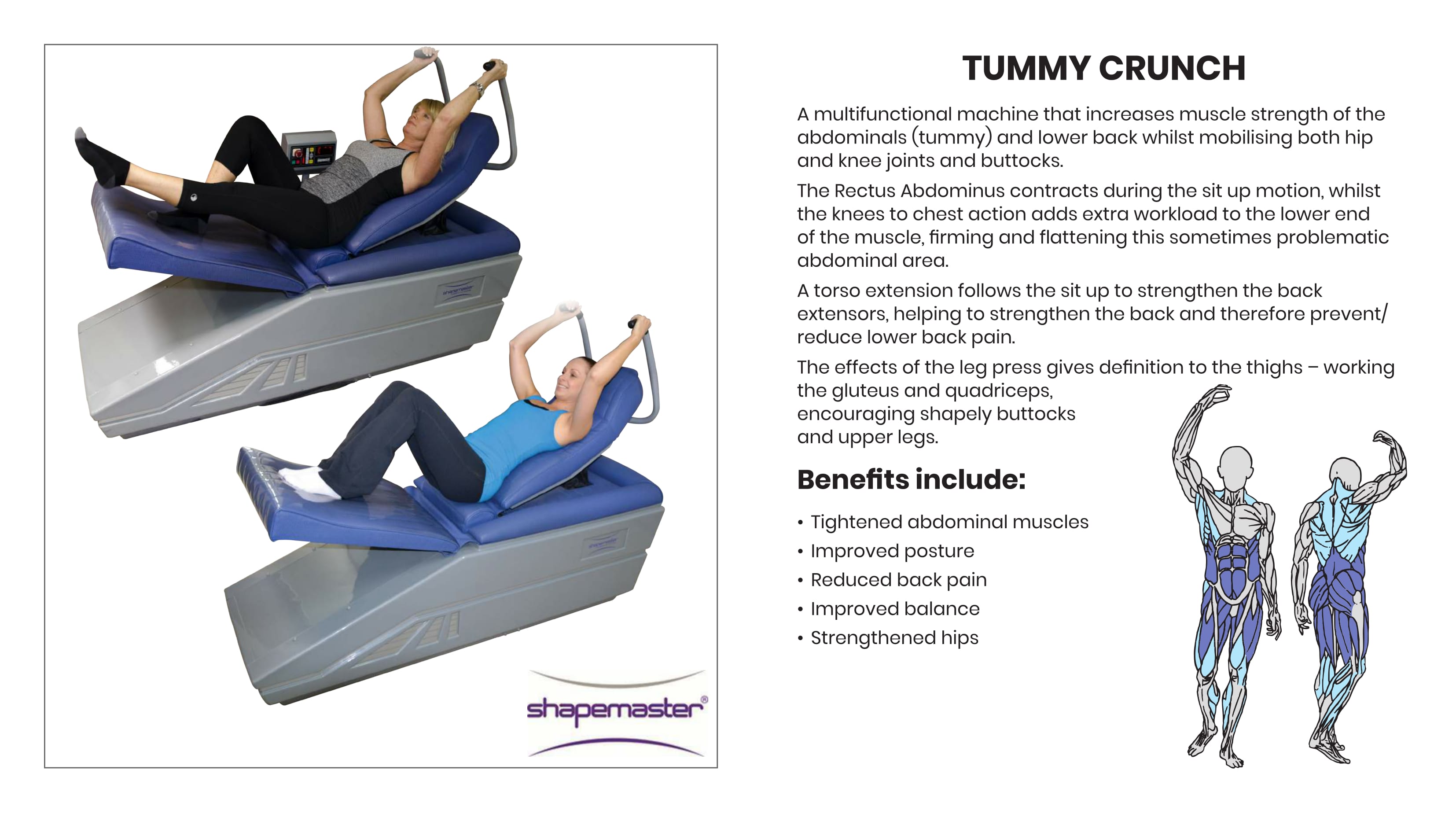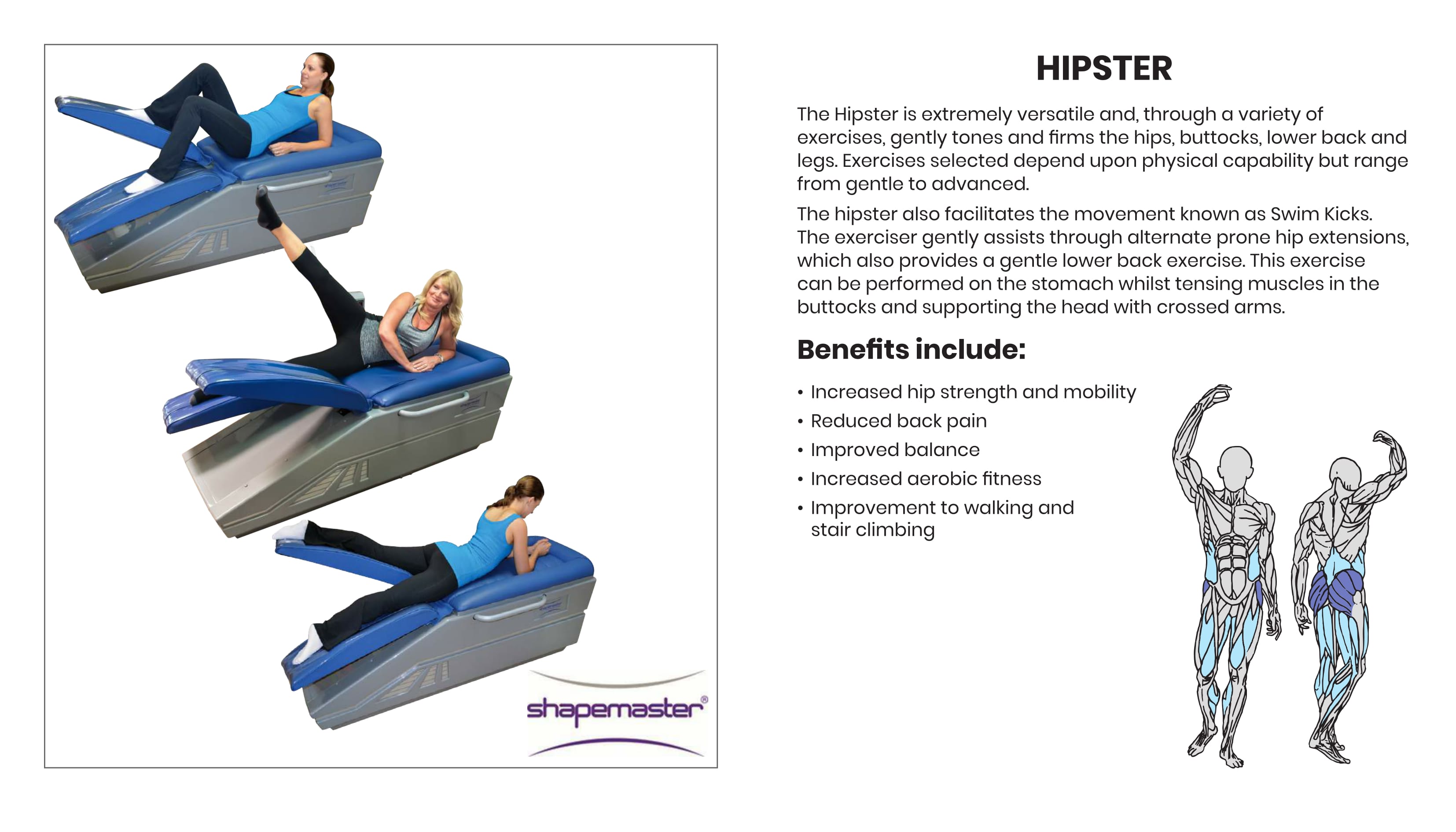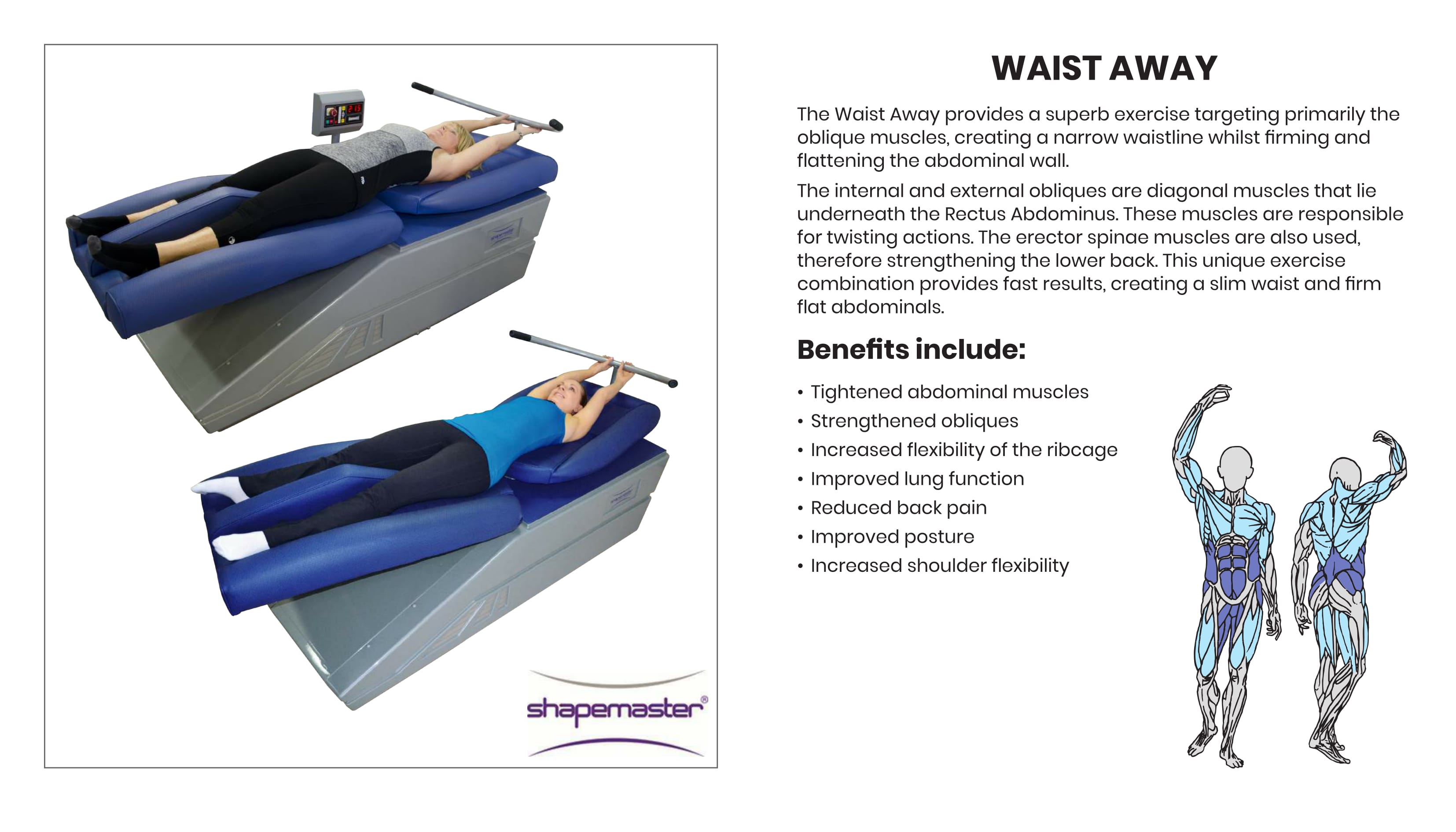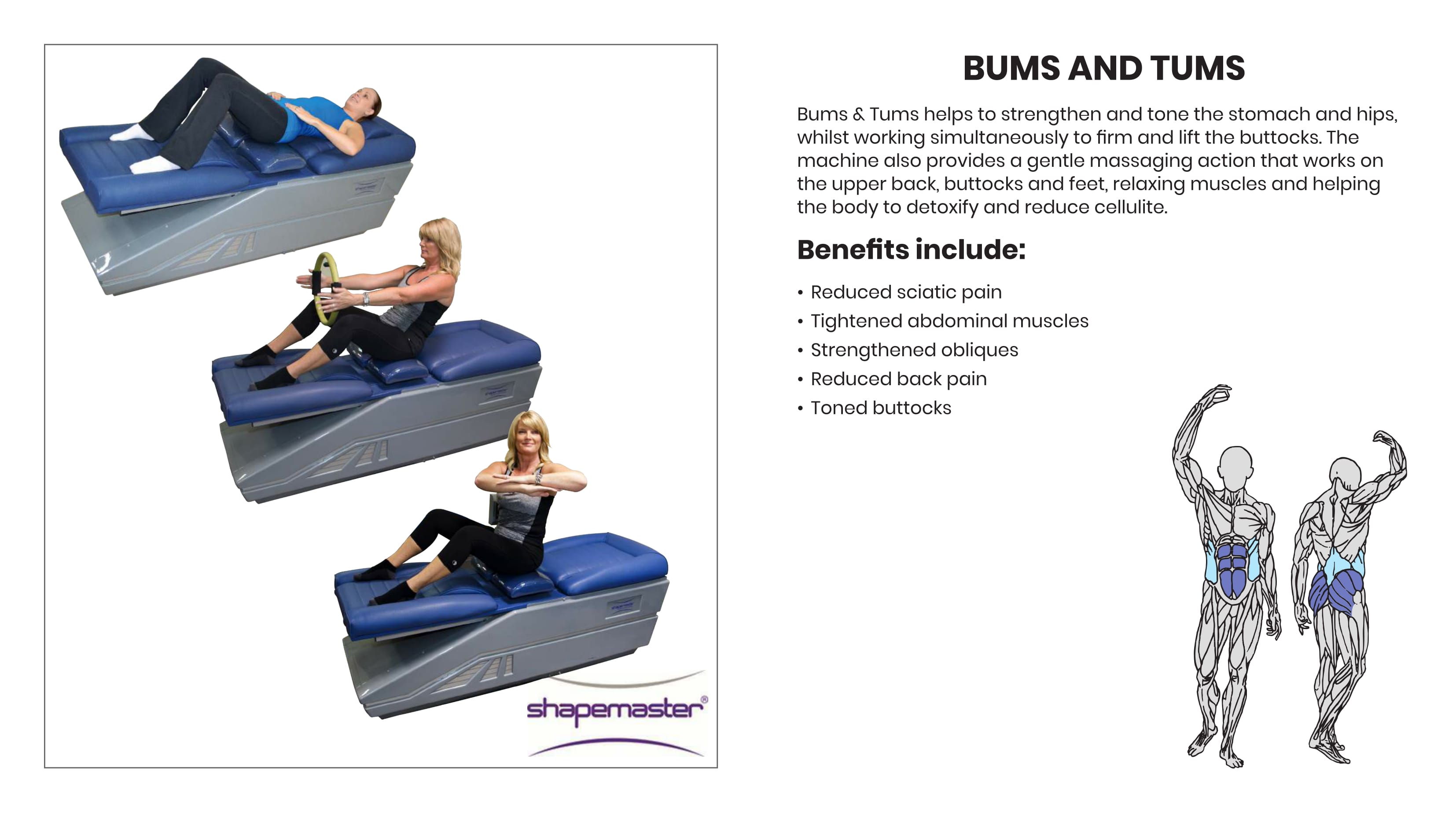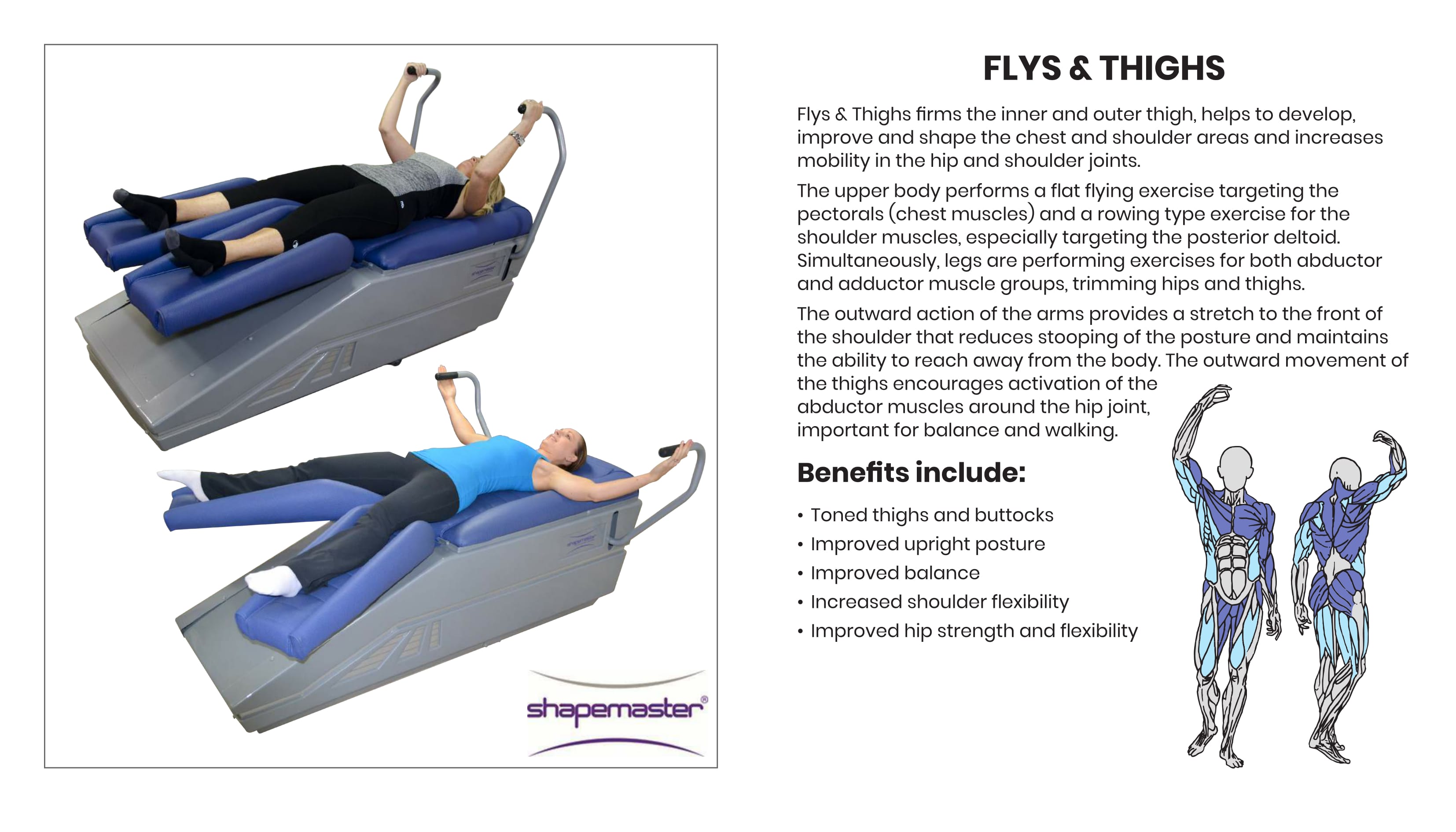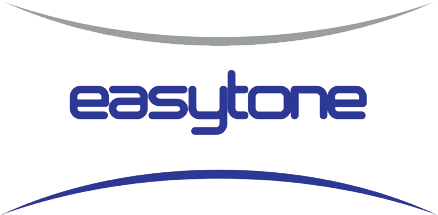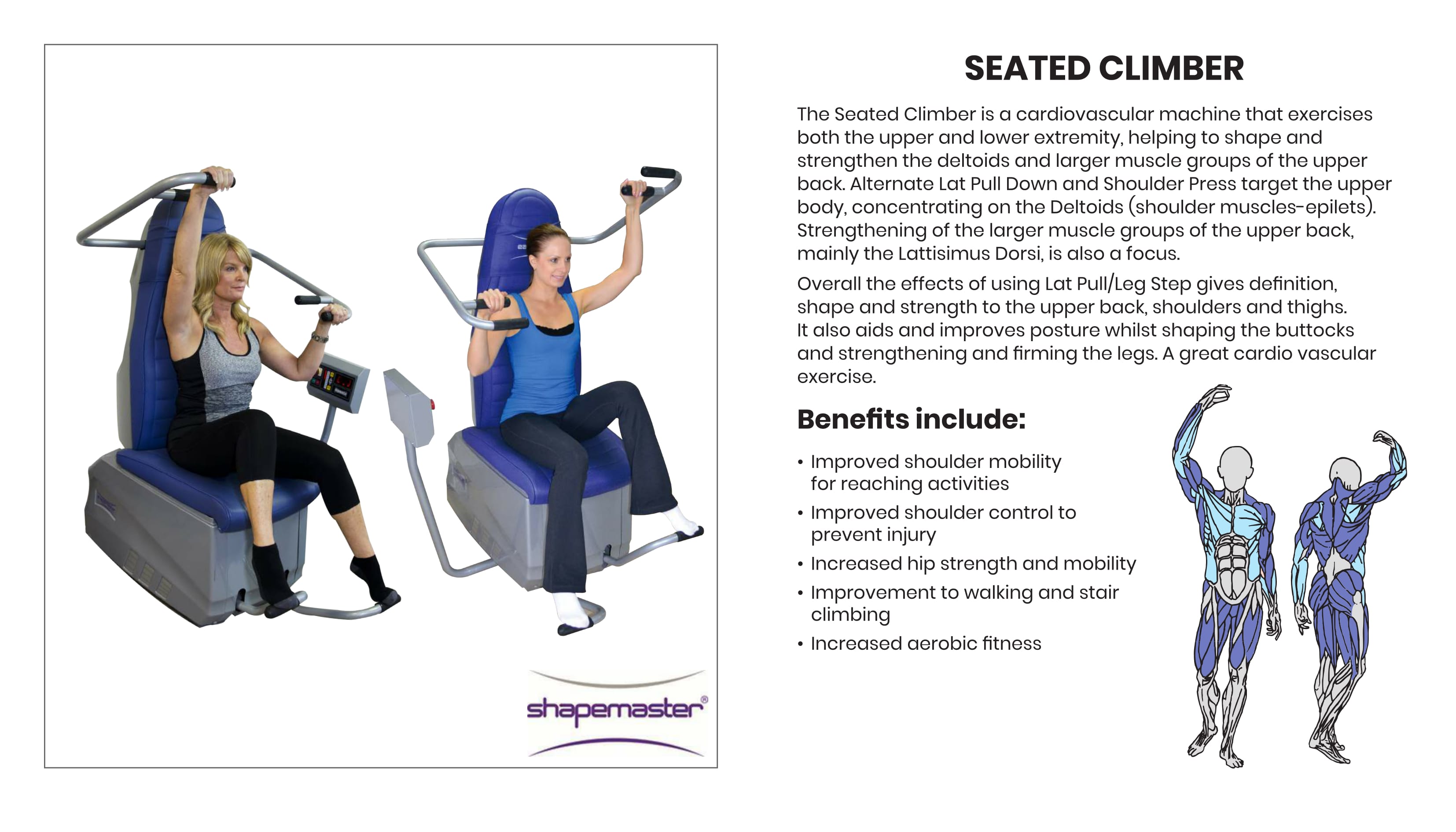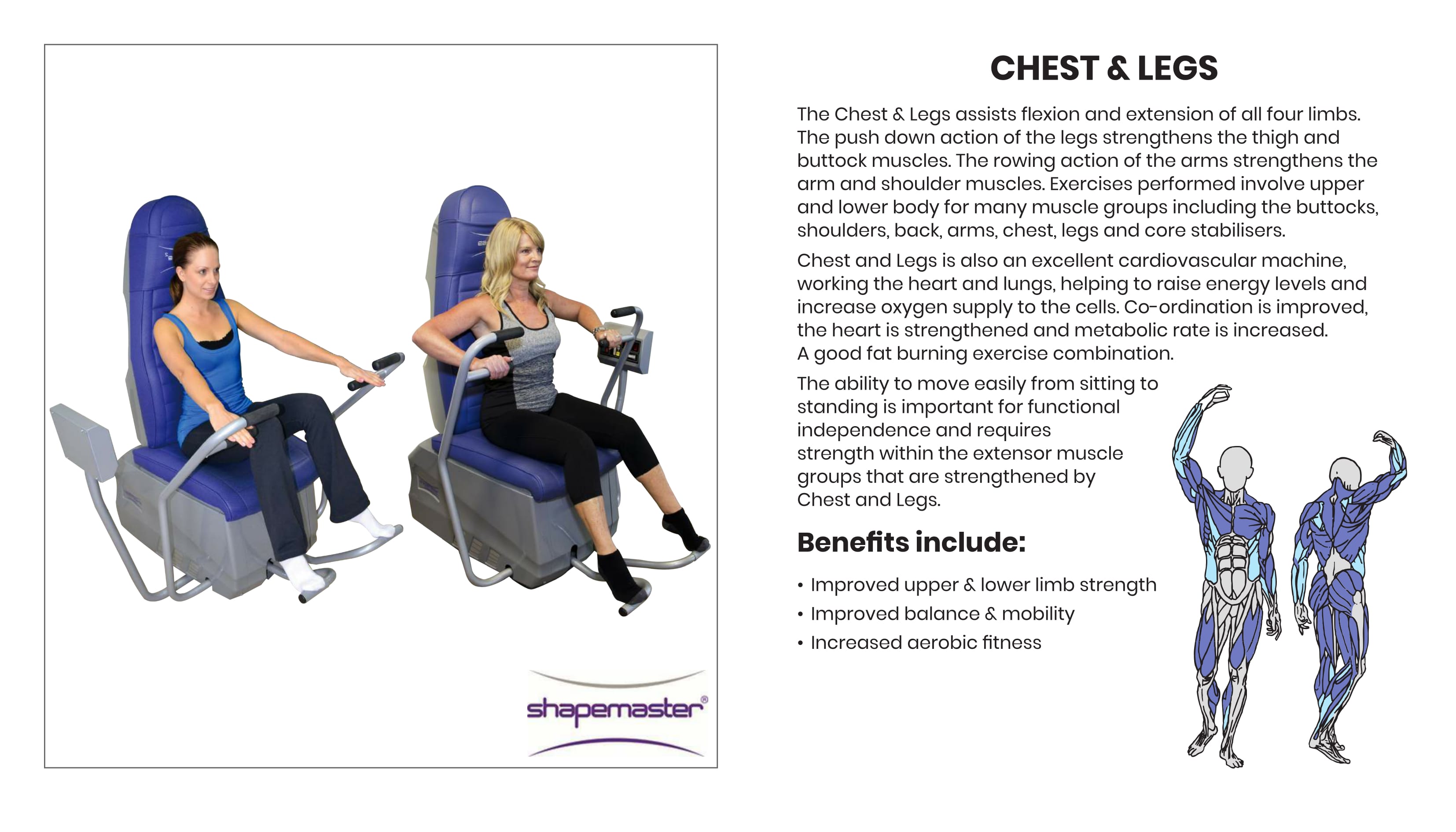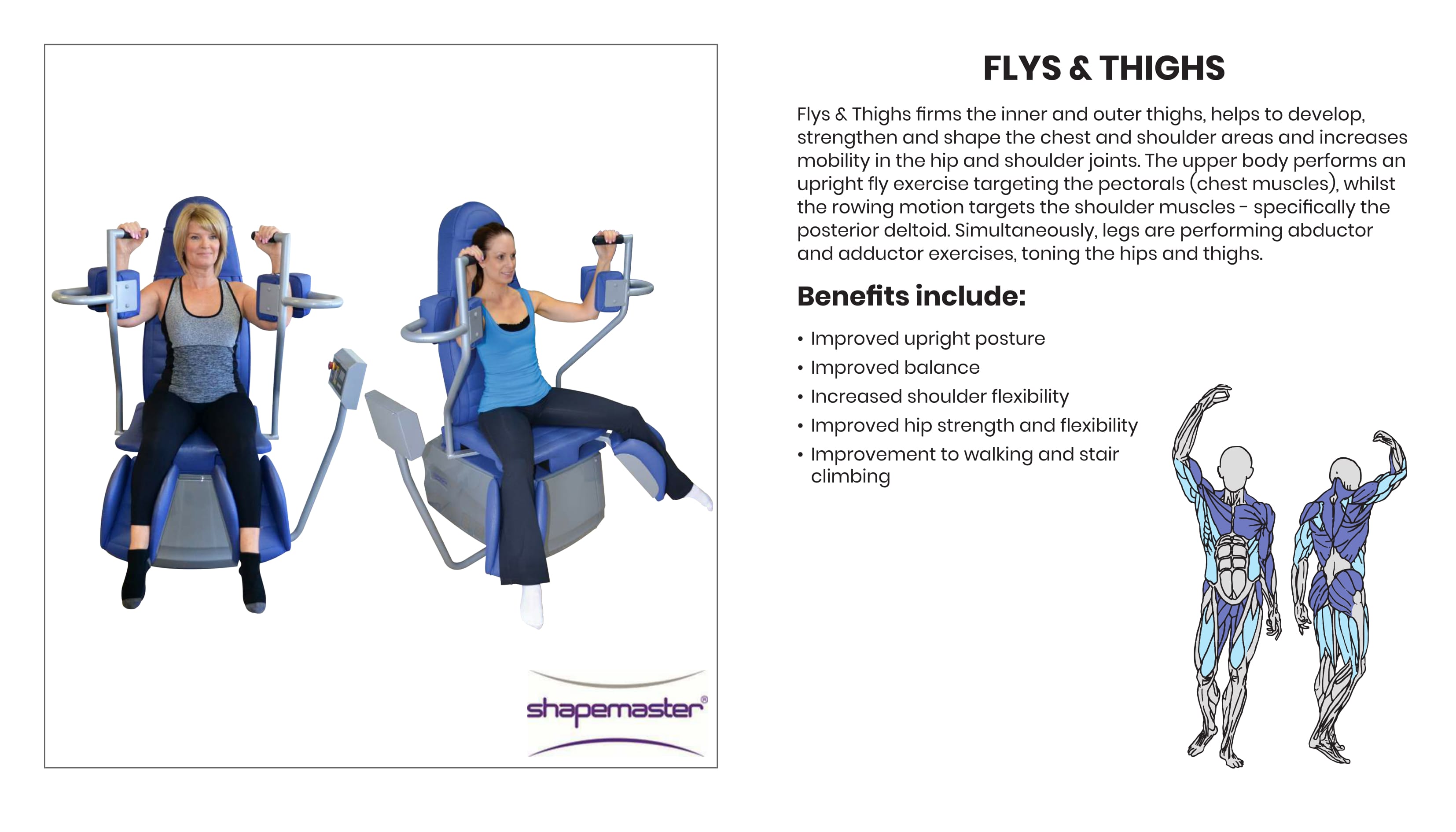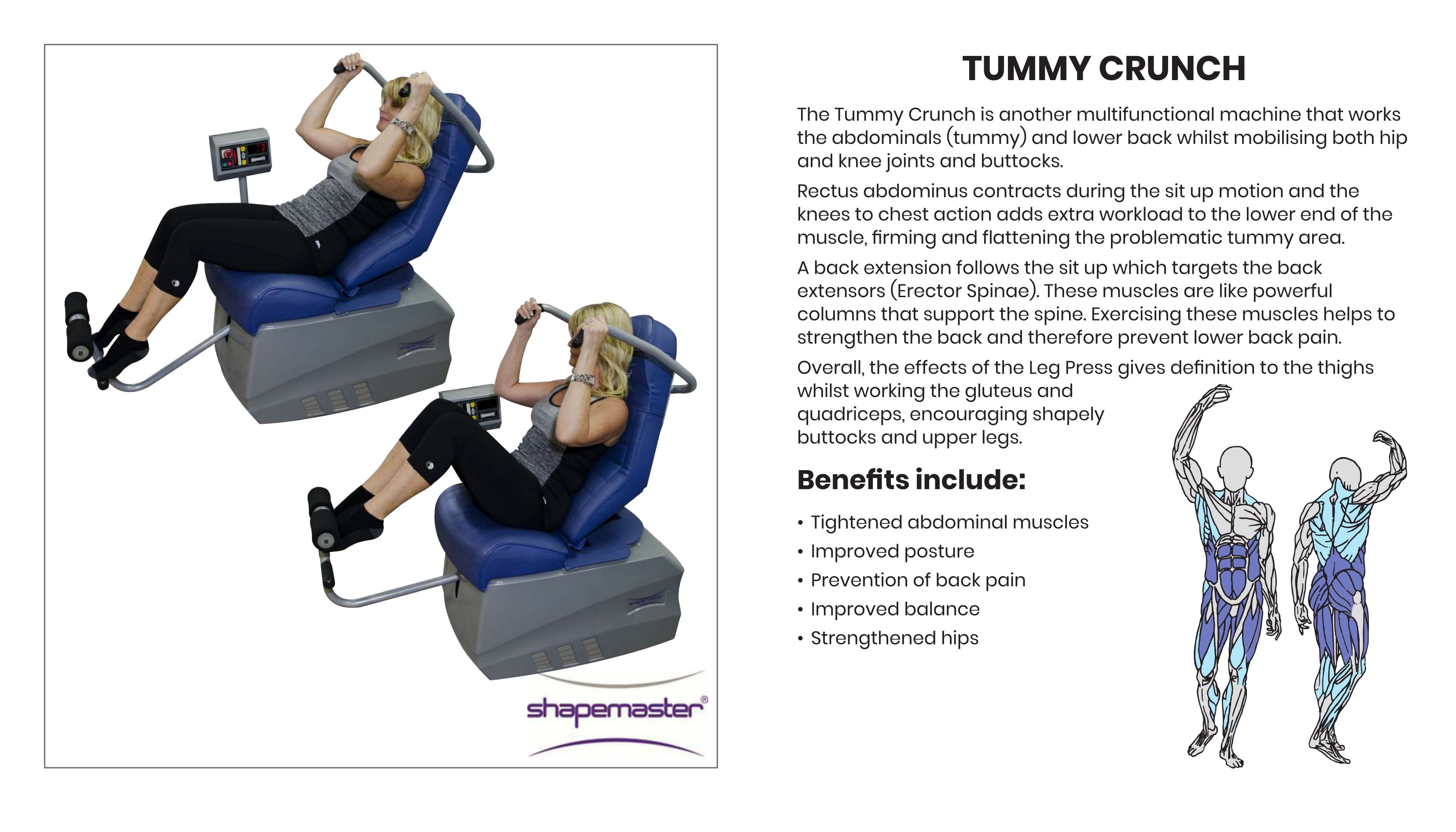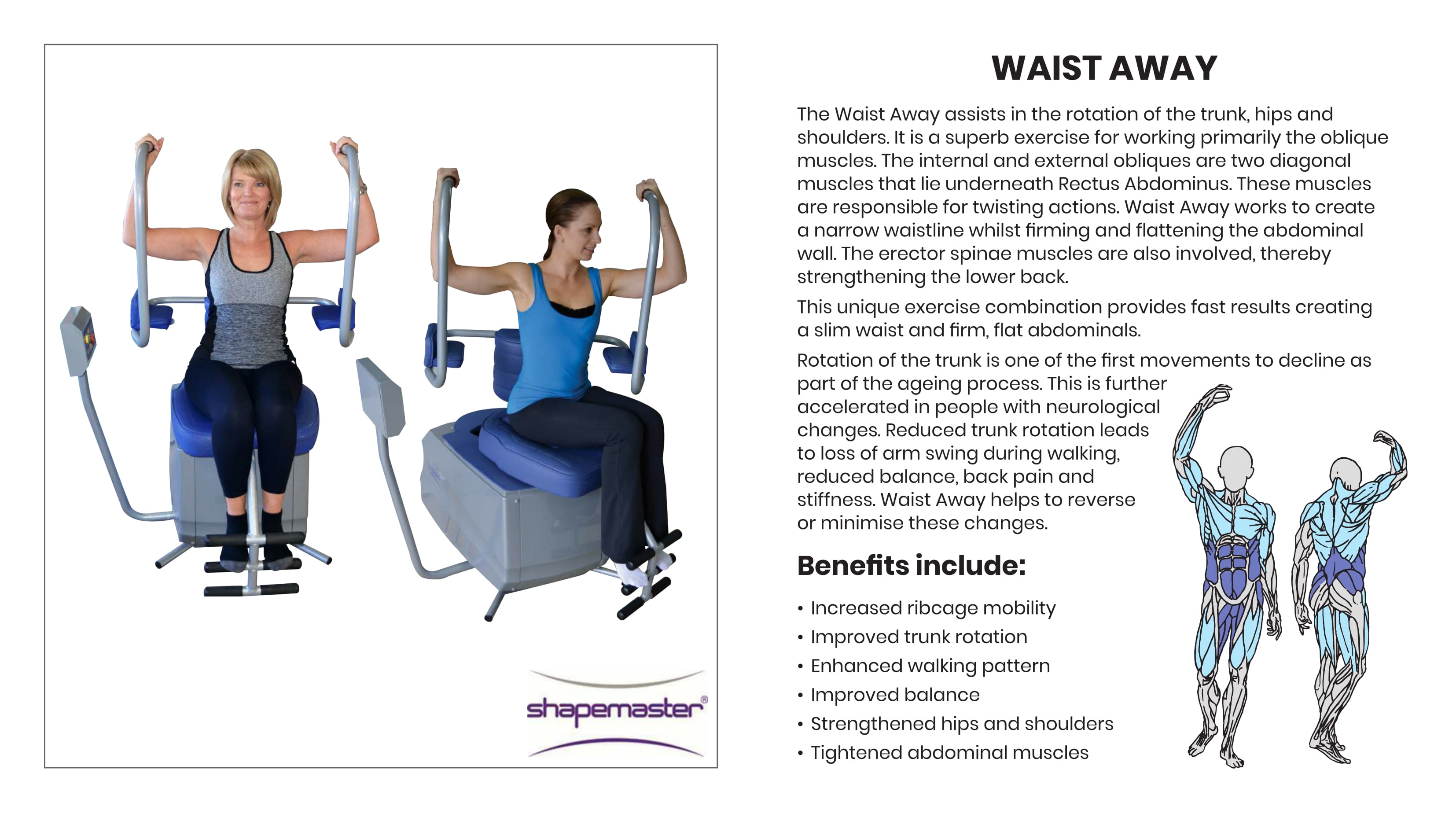 Pain & Injury Management/Rehabilitation
The Rehabilitative Power of Shapemaster
Designed by leading European exercise physiologists and sports scientists, Shapemaster provides an extremely effective alternative to the high impact, percussive and joint stressing routines that are frequently found in traditional gym environments.
Because of it's design and versatility, a large growing number of individuals are using Shapemaster to manage long term conditions such as arthritis, stroke, Parkinson's disease, fibromyalgia, multiple sclerosis, cardiac conditions, respiratory conditions (like asthma), brain and spinal injury and post-operative rehabilitation.
Clinicians and therapists are also using Shapemaster to compliment existing therapies and increase exercise time for patients.
Key Benefits
Shapemaster provides safe exercise to all the major muscle groups and;
Encourages reciprocal, symmetrical and bilateral movement which can be adapted for individual needs
Helps re-train muscle patterns, whilst at the same time stimulating the muscles for improved circulation
Improves mobility, aerobic fitness, increases strength and enhances self-efficacy
Other benefits include improved cardio vascular fitness, increased flexibility and circulation, reduction in mental health conditions such as depression, stress, anxiety, improved balance and co-ordination and increased social interaction.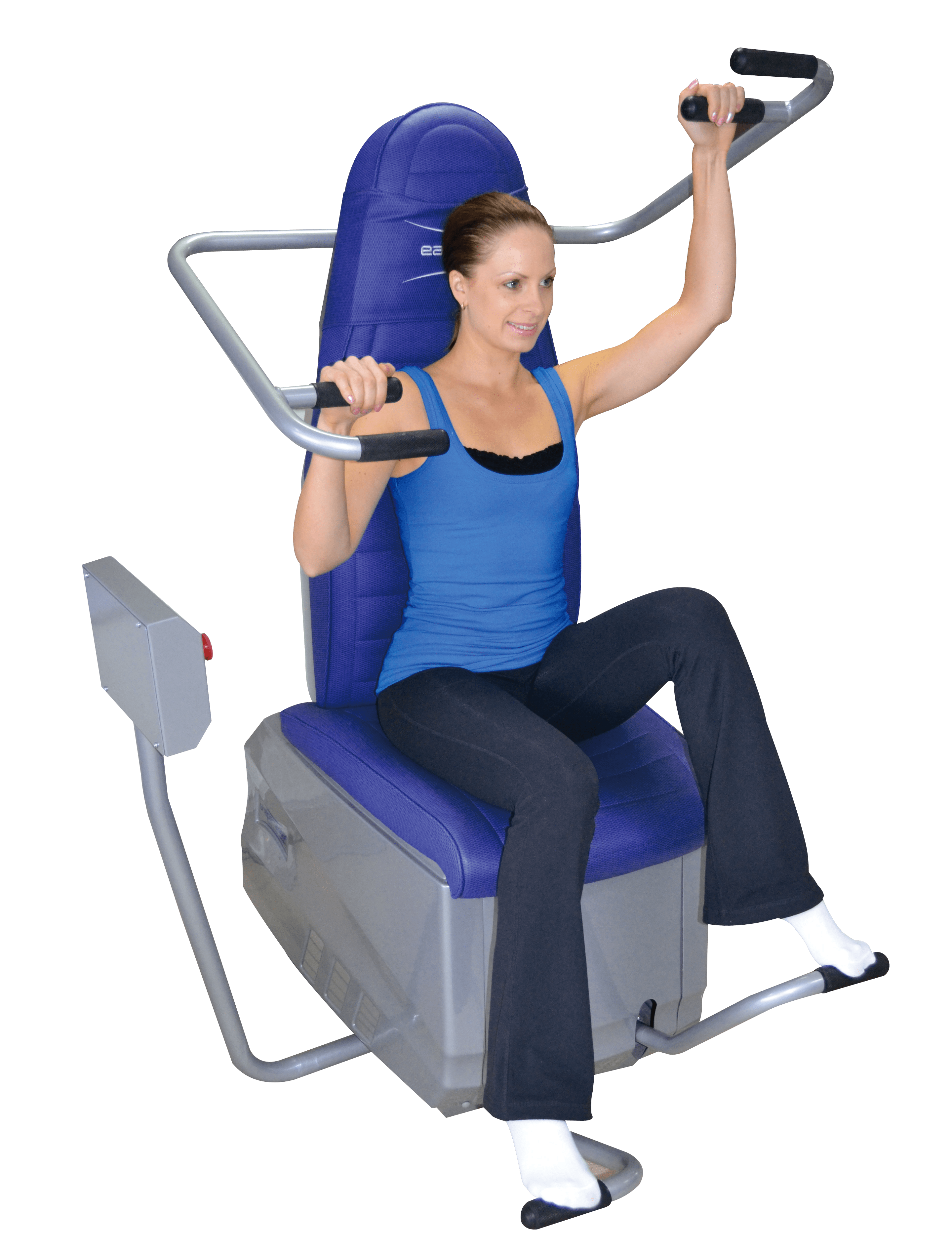 Shapemaster VS Traditional Gym Equipment
For those who are injured or coming back to exercise after long periods of rest or inactivity, including those with mobility issues, Shapemaster's powered equipment means that the user does not have to provide the motive force to overcome inertia.
"The adaptability of speed and different targeted areas of the body for mobility, strengthening and circulation, makes Shapemaster valuable for treating a wide range of physical problems".
Alison Stain, Physiotherapist Mercia MS Therapy Centre Manchester
Age is No Barrier
An independent study conducted by Oklahoma State University on the use of Shapemaster equipment by elderly participants (average age 75 years) reported;
30% improved balance and mobility
50% increase in upper body strength
34% improvement in leg strength
33% increase in arm strength
"The results have been fantastic, not just the physical benefits for patients but the emotional ones as well. I can't believe the difference Shapemaster has made to so many people"
Wendy Edge, CEO Brain & Spinal Injury Centre